How To Know If A Franchise Is Right For You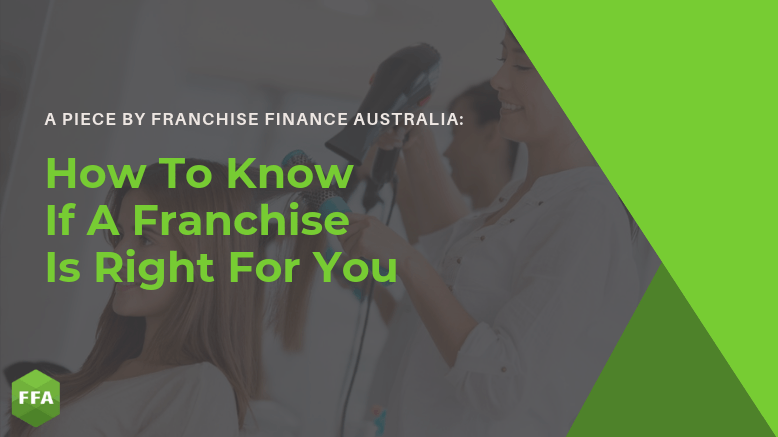 Choosing to buy a franchise is a big decision, and you want to ensure that you are buying into a network that aligns with your values and will deliver on your goals, whether they be lifestyle or monetary. So before you take that leap of faith, here are a few things you can do to find out if the franchise is right for you!
Research, Research and More Research
When it comes to starting a franchise, undertaking the due diligence required before purchase can be a daunting task. However, this is an important step in understanding the franchise at a deeper level than face value. This is a big decision, so be sure to check out multiple sources, researching online and at franchise expos will help give you a better idea of what you are signing up for.
Talk With Those Who Have Already Bought In
There is no better way to get a true insight into the day-to-day life of a franchisee than talking to one. Reaching out to the networks existing owners will give you the opportunity to see what your life as a franchisee may be like behind the glossy images on the recruitment brochure. Those already operating within the network can share with you their own experience, the good and the bad.
Meet With a Franchise Consultant
Franchise consultants can be a great tool for those who may know they want to start a franchise, but are unsure about what brand they want to be involved with. Their expertise comes free of charge and can help you figure out what opportunities align with your skills, budgets and expectations. From there, they can present you with an array of options and guide you through the process.
Trust Your Gut
Whilst it is important to get input from professionals when making a large investment, such as a franchise business. It is also important to follow your gut instinct about whether the opportunity is right for you. Many franchisees work full-time in their business and their drive and passion for what they do is a key factor behind their success. Be sure that whatever franchise network you buy in to, that there is a spark there to motivate you if times get tough.
If you are looking to buy a franchise, read our money tips on leasing equipment to ensure you put your best foot forward for finance!